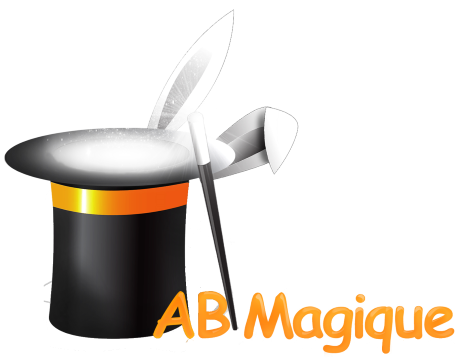 AB Magique is, since its launch in 2007, the result of 3 years of work. More than 12 000 hours have been dedicated to its initial development, and new improvements are constantly being added.
It is inspired by InfoCat Plus, but is NOT an update from it. AB Magique allows you to do much more and to brilliantly face the challenges of the 21st century
With its MDI interface such as « Word » and « Excel » software, AB Magique offers you the possibility to set your computer as a professional workshop managing services. Your computer will become a wonderful management tool. You will be able to set up your appointments, prepare estimates then invoices, without risks of error.
In a few mouse clicks you can order your parts at your suppliers and verify their prices online, send estimates or purchase orders via Internet and many more! The integrated accounting allows you to follow your statistics in real time. This program handles the daily operations at the speed of light and with simplicity.
Drawer effect
Thanks to its innovating « Drawer Effect » windows which represent:
The observation of your daily recalls and the next ones to come;
The appointment grid;
Vehicle repair history;
Search on inventory and price lists;
Pending estimates listing;
Pending purchase orders listing;
Labor time clock listing;
Counter sales invoicing,
...you will be able to accomplish your frequent daily tasks easily, in a simple and intuitive way. And much more...
Multiple Document Interface (MDI)
Whether you are creating an estimate or a purchase order and wish to view simultaneously:
A customer's account;
A supplier's account;
Accounts receivable;
Accounts payable;
Your accounting;
The appointment grid;
Your inventory;
Or any other consultation.
There is no need to close and reopen your estimate or your purchase order, a simple mouse click and the information you need appears.
The « Panoramic » window
With a simple mouse click, browser the results of your commercial operations using the six tabs of the « Panoramic » window. Select the period of your choice and view results such as:
Detailed reports of sales, incomes, purchases and disbursements;
Sorting sales by specialties, line codes, technicians and more...;
List of items sold with detailed history;
List of past recalls and the ones to come;
Sale trends compared to previous years;
And much more.
Internet benefits
AB Magique is equipped with an automatic update system. As soon as an update is available, it is communicated to you. By clicking on a single button, your software is up to date.
Also, we've integrated the catalogs and transactional websites of major parts distributors of the industry such as Napa, Carquest, Uni-Select and many more. To view a complete list of our integrations, don't hesitate to visit the "Integrations" section of our website.
We recently added the possibility to send SMS to your customer to indicate that the repairs on their vehicle are completed so they can come pick it up. You can find more information by clicking on the link here.
And more!
Appointment management
Counter sales
History of customers files
Time clock
Customer's accounts
Supplier's accounts
Receivable accounts
Payable accounts
Profit management
Customer's recalls
Inventory management
Email estimates
Quick estimates
Infocat data transfer
Modern and intuitive interface
Graphic statistics
Reports/ratios of profitability
Tire storage labels
Specific duty management
Cores management
Tax remittance and reports
Automatic updates
Satement of accounts
Work orders
Distributor's price lists Recalls by email
Supplier's history
Fleet management
Deposits and closings
Bank reconciliations
General ledger journals
Financial statements
Trial balance
Chart of accounts
Repeated entries
Simple data backups
Simple inventory counts
And more!

See the software in real-time