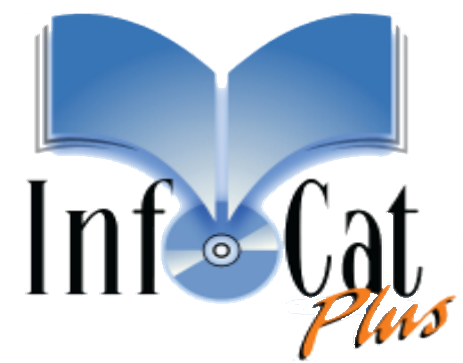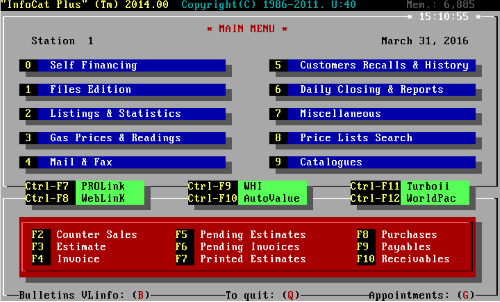 InfoCat Plus is a DOS software which allows you to accomplish your sales, purchases, payables and receivables management and your accounting. It was a precursor when released on the market back in 1986. It is certainly one of the oldest software on the market and it continues to satisfy a lot of customers even today.
You can manage your appointments and you have access to numerous statistic reports and more! It also allows you to order parts via Internet at major suppliers such as Napa, Carquest, Uni-Select, Auto Value, WorldPac and Turbo Parts for Monaco Group. Compatible on any 32 bit Windows operating system.
It does what's necessary!
InfoCat Plus allows you to do what's necessary to manage your shop such as inventory management, accounting (AutoAccount), estimates and invoices, tire storages, sales statistics, closing reports, gas counter management (if your actual pumps are not provided with an integrated management system) and more.
Still supported!
Avoid those who say the software is left abandoned! Even though InfoCat Plus is more than 25 years old, we still support it.
As long as a 32 bit operating system is offered by Microsoft (which still allows you to run a DOS application), we will continue to offer technical support and updates for InfoCat Plus!
Low demanding on resource!
No need for a high-end desktop. InfoCat Plus is a DOS software and requires low resources on your computer. A cheap computer* with a 32 bit Windows operating system is more than sufficient to use the software.
(*): Even though InfoCat Plus doesn't require much resources to run, your other softwares may still require more of them.! Opt for a computer system that is good enough to fit your needs!